Welcome to Acudata
Electronic Manufacturer's Representative
Founded in 1981, Acudata is a manufacturer's representative servicing an extensive customer base throughout the Texas, Oklahoma, Arkansas, Louisiana, and Kansas area. Specializing in high technology and industrial products, the company began with Electrical Test, Data Acquisition, Bus-level, and Graphics equipment. Product categories expanded to include Energy Monitoring, Power Conditioning, System Packaging, Integrated Computer, Telecommunications, Imaging, and Display products. Learn More
Featured Products
Product Videos
View our cultivated list of product videos. Learn more about the best products for your industry.
Go to Videos...
What's New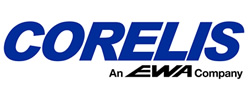 Test and debug your design with Boundary Scan from Corelis. Follow the link below to watch pre recorded training videos.
Watch videos...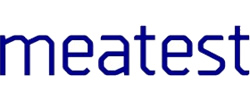 Electrical calibration standards for calibration lab and automated test stations such as multifunction calibrators, power/energy calibrator, current calibrator, impedance calibrator, precision programmable resistance, and capacitance decade boxes...
Learn more...


Milpower Source has been designing factory-configurable power solutions exclusively for military and aerospace applications for over 40 years, and new Networking Solutions – setting the standard for thermal, EMI and shock/vibe management...
Learn more...


Since its founding in 1969, MENSOR has been dedicated to designing and manufacturing the finest, high-accuracy, pressure measuring, calibration, controlling instruments and test systems available...
Learn more...
Our Manufacturers