Products: Data Acquisitions, Sensors & RF Products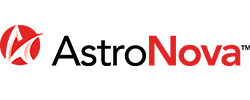 A world leader of data acquisition and recording systems since 1969 with integrated displays for the most demanding applications found in aerospace, automotive, telecommunications, defense, power generation, transportation, raw material processing, and other demanding applications where detailed information is required.
visit their website

Dataforth Corporation a recognized leader in the design and manufacture of high quality, "Instrument Class" signal conditioning and serial data communications products for industry. It offers the largest selection of 5B, 7B and 8B isolated analog I/O modules as well as DIN packaged modules, isoLynx™ DAQ system, and isolated RS-232/RS-485 line drivers/converters.
visit their website

World leader in thermal imaging cameras, thermal windowing products, portable vibration diagnostic tools, and power quality analyzers for the industrial, electrical and building maintenance markets.
visit their website

Fluke Precision Measurements
The world leader for electrical, RF reference, temperature, humidity, pressure, and flow calibration instrumentation and calibration automation software. They offer a broad array of general purpose test instruments include counter/timers, function generators, precision multimeters, and data acquisition products.
visit their website

Pickering Interfaces designs and manufactures modular signal switching and simulation for use in electronic test and verification. We offer the largest range of switching and simulation products in the industry for PXI, LXI, and PCI applications. To support these products, we also provide cable and connector solutions, diagnostic test tools, along with an in-house software team that has created our application software and software drivers.
Pickering's products are specified in test systems installed throughout the world and have a reputation for providing excellent reliability and value. Pickering Interfaces operates globally with direct operations in the US, UK, Germany, Sweden, France, Czech Republic and China, together with additional representation in countries throughout the Americas, Europe and Asia. We currently serve all electronics industries including, automotive, aerospace & defense, energy, industrial, communications, medical and semiconductor.

The expert in electrical sensor instrumentation for over 40 years. They take pride in offering an array of over 8,000 standard energy and power measurement solutions to meet your needs. Standard products can be quickly and simply modified to meet custom requirements as well.
visit their website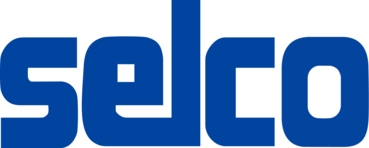 With corporate headquarters in Reno, Nevada, Selco Products provide thermostats, NTC thermistors, thermal cut-offs, thermal protectors, knobs, precision electronic controls, high-bright LED lighting, panel instruments, and photocells. Selco also offer customized, ready-to-install components that provide turnkey solutions for individual applications.
visit their website