Products: AC/DC Power Products, Measurement, Sourcing & Analysis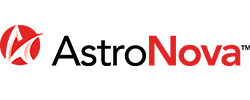 A world leader of data acquisition and recording systems since 1969 with integrated displays for the most demanding applications found in aerospace, automotive, telecommunications, defense, power generation, transportation, raw material processing, and other demanding applications where detailed information is required.
visit their website

Fluke Industrial Test Tools
World leader in thermal imaging cameras, thermal windowing products, portable vibration diagnostic tools, and power quality analyzers for the industrial, electrical and building maintenance markets.
visit their website

Fluke Precision Measurements
The world leader for electrical, RF reference, temperature, humidity, pressure, and flow calibration instrumentation and calibration automation software. They offer a broad array of general purpose test instruments include counter/timers, function generators, precision multimeters, and data acquisition products.
visit their website

The expert in electrical sensor instrumentation for over 40 years. They take pride in offering an array of over 8,000 standard energy and power measurement solutions to meet your needs. Standard products can be quickly and simply modified to meet custom requirements as well.
visit their website

The leading manufacturer of standard, high quality AC Power Conversion Equipment that ranges in power from 500 VA to greater than 625 kVA. Their low power products include line conditioners, frequency converters, and programmable AC power sources. Their high power products include programmable test equipment, line conditioners, frequency converters, and uninterruptible AC power sources. They stand out in the market for their unmatched ability to modify or customize products, from AC Test Systems to fully integrated ATE racks to meet the demanding needs of customers.
visit their website

PowergridM – Military Uninterruptible Power Supply UPS Simplified.
SMALLEST AND LIGHTEST UPS ON THE MARKET
The PowergridM Design Represents the First Significant Technical Advancement in UPS Technology in Over 20 Years. COTS Uninterruptible Power Supplies Built for Tactical, Harsh Military and Industrial Environments.
PowergridM Product Line is based on the concept of modularity and establishes a common set of power components that can be configured and re-configured to meet the growing and ever changing demands of deployable systems. The PowergridM Standalone UPS is the first Uninterruptible Power Supply UPS design to host the advanced Lithium Iron Phosphate (LIP) (LiFePO4) battery technology, the first Rugged UPS Intelligent Stacking Design allowing attached units to work as a single system, and the First Integrated Plug-And-Play BackPlane Design for automatic stack integration of UPS and UPS Battery Expansion components.
AJ's Power Source, Inc. has focused on military technology and solutions for over 25 years.
We have developed a product line of preeminent UPS technology with our power engineering staff which are critical to the success of any project for our customers. If you need a power solution, please Contact us online.
visit their website

A new standard for a new decade Uninterruptible Power Quality™ (UPQ™) systems provide the superior quality of power essential for today's sensitive electronic equipment, available in sizes from 500VA through 500kVA. These online systems feature five (5)-stages of isolation and conversion (three stages more than other systems on the market), advanced battery management, and other unique features, as well as scalable backup during power outages. UPQ technology can be customized to meet the power needs for various applications and industries in size and specifications, and can be configured for global power requirements. UPQ systems come in stand-alone, rack mount and free standing cabinet configurations, and can be controlled via a simple RS232 computer connection or through an Ethernet-based web-server with SNMP capabilities. A unique product offering: have your vehicle equipped with the Auto-regulated Mobile Power System™ (AMPS™) to provide 5-10kW of electrical power in remote locations and/or to run critical, sensitive electronic equipment wherever it is needed.
visit their website

The leader in High Power Programmable AC to DC power supplies. Power Levels from 200W to 100kW, Voltages from 6 to 600V, Currents from 1.6 to 3000A. Their Genesys family of programmable DC power sources offers the highest power density available and provides a user friendly, common front panel interface as well as standardized communications for electronic control in automated test fixtures. They include a number of safety features to protect both the power source and the units they supply.


All Genesys™ products are now available for purchase through our online store!

visit their website